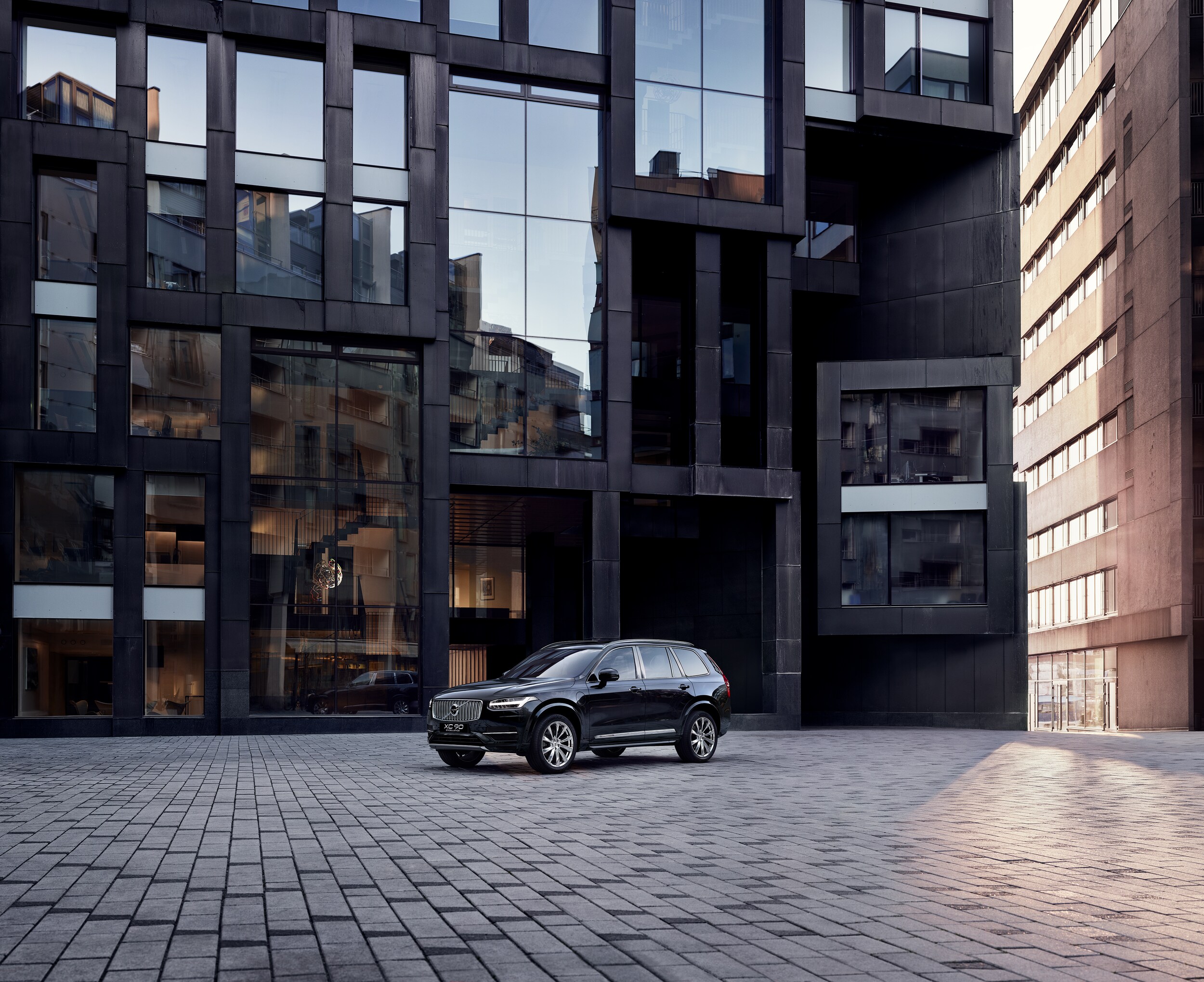 ​The roads in San Antonio can be unpredictable, which is why you always want to be aware of other vehicles, pedestrians, and cyclists. From day to night, safety comes first, and in the 2020 Volvo XC90, you'll be equipped with state-of-the-art safety technologies that work together to ensure you are aware, ready, and safe. Through the use of cameras and sensors strategically placed on the 2020 XC90, you'll be alerted and assisted if an accident is unavoidable or possible. To learn more continue reading.
Strong and Ready
The 2020 Volvo XC90 comes equipped with City Safety. This feature helps to protect both passengers inside the car and those on the outside. City Safety comes standard on all 2020 XC90 models. City Safety works by identifying potentially hazardous objects like other cars, pedestrians, large animals, and cyclists. It can warn you if it detects a potential or imminent collision. If you don't react in time, your XC90 can automatically apply the brakes to help mitigate the situations. This features also includes Steering Support which can help to steer you away from danger. We are all human, and sometimes a helping hand is just what we need to feel the most confidence.
The 2020 Volvo is also ready to help keep you on the road. Run-off road Mitigation will detect if your XC90 is about to leave the road unintentionally between the speeds of 40 and 87 MPH. Run-off road Mitigation can use steering and brake support to help guide you back onto your correct path. If the car does end up leaving the road, an emergency-absorbing structure in the front seat cushions vertical impact can lessen the chance of injury.
You'll be surrounded by a high-strength boron steel frame to keep you and your passengers securely protected. There are safety belt pre-tensioners and load limiters to keep the belts stay in the right state of tension while not putting too much pressure on your body.
The 2020 Volvo XC90 is ready to keep you secure, safe and confident. Test drive one today!