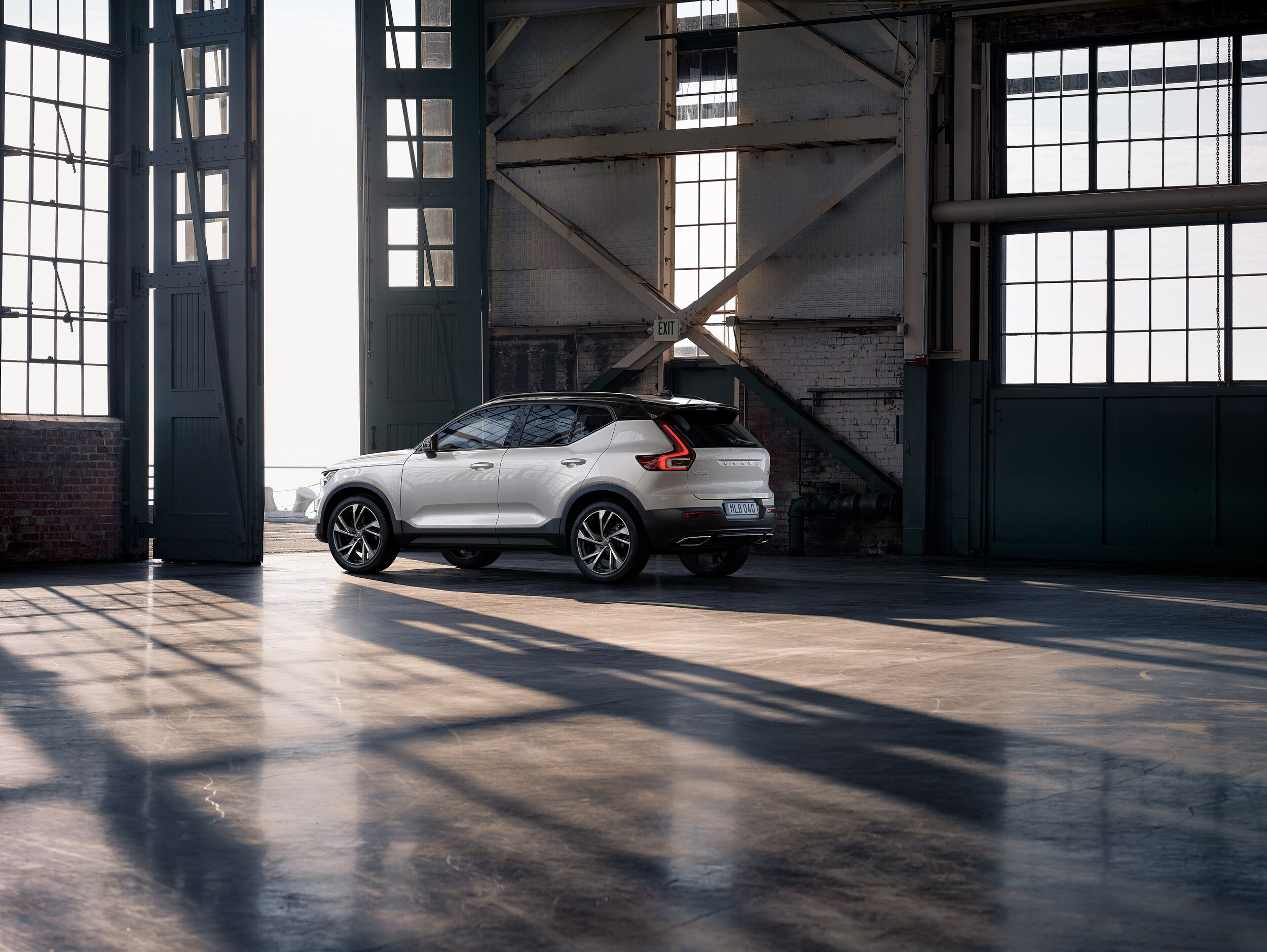 ​
Thrilling in many ways, you'll have lots of fun driving your 2019 Volvo XC40 around San Marcos, and it's even easier knowing that you have all sorts of safety and security systems helping you along the way. You can find everything from force-lessening aspects to crash-avoidance systems in your new Volvo XC40, and if you'd like to learn all about these features, we've outlined the suite of them below. Call if you have any questions about these safety features of the Volvo XC40!
Safety and Security Systems of 2019 Volvo XC40 in San Antonio
The approach to crafting a safe vehicle starts with the frame, so that's where we'll begin too. The Volvo XC40 uses strong materials throughout its frame, which will help it maintain structural integrity if a crash does occur. Cibolo drivers will also have a Whiplash Protection System that works by moving the seat and headrest forward in a collision to support your neck and spine, and there are, of course, a range of airbags throughout the interior.
It's nice to know that there are features of the 2019 Volvo XC40 improving safety in an accident, but Schertz car shoppers will also find systems to help them avoid crashes. Using smart sensors along the outside of the Volvo XC40, these systems can warn drivers of all sorts of dangers, like cars in your blind spot or if you're approaching another vehicle too quickly. These features include:
Road Sign Information
Run-off Road Mitigation
Oncoming Lane Mitigation
Blind Spot Information System
Cross Traffic Alert
Active Bending Lights
City Safety Collision Avoidance Technology
Find This Luxury Crossover at Our Volvo Dealership Near New Braunfels
The confidence you feel when driving the 2019 Volvo XC40 thanks to these systems is just one part of why it's such a spectacular SUV. If you want to see the other characteristics present in the new Volvo XC40, come on by our San Antonio Volvo dealership soon!