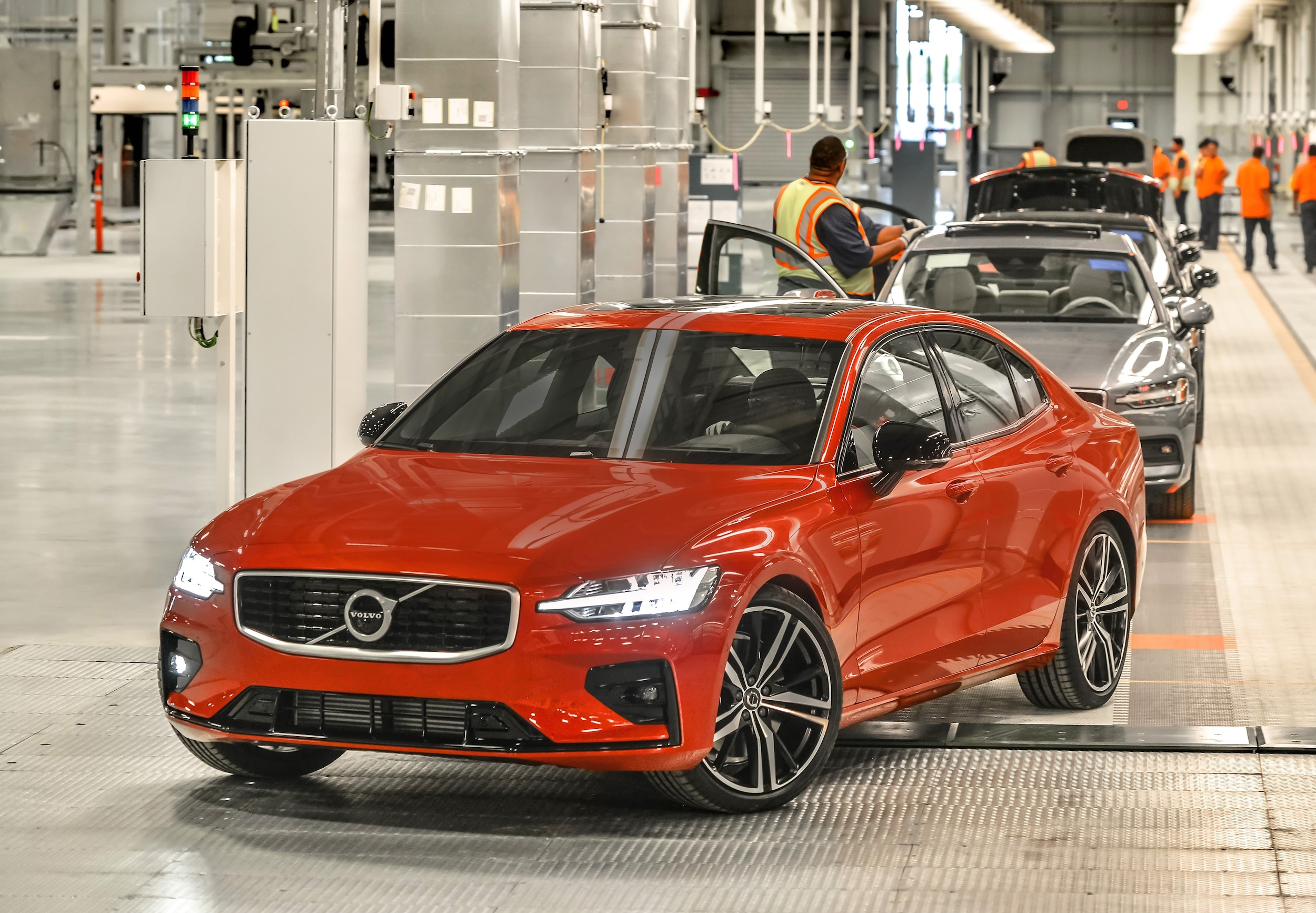 Volvo has just launched the all new S60 luxury sedan, but what makes this announcement truly special is the fact that this model is the first Volvo car to ever be produced in the United States. Volvo's first ever American manufacturing plan is based in Charleston, South Carolina and has now been officially inaugurated as well--talk about a groundbreaking occasion! And the news just gets more exciting!
The new S60 holds a myriad of firsts for the premium car maker, including the distinction of being the first ever Volvo car to be sold without a diesel engine. This not-so-surprising announcement is directly in line with Volvo's commitment to full electrification of their lineup by 2019, and the new Volvo S60 features the supercharged T8 Twin Engine Plug-In Hybrid that can put out a whopping 400 horsepower. It's safe to say that the days of assuming hybrid engines can't hang with the cool kids are long over.
With the new Volvo S60, you also have several different purchase options which can fit any lifestyle: traditional purchase, lease, or simply subscribe to the new S60 with the Care by Volvo plan. Care by Volvo offers a hassle-free way to get behind the wheel of a new Volvo with a no-money-down, flat-monthly-rate that takes the guesswork out of owning a new car. With the latest and greatest automotive technology, safety ratings you'll always take comfort in, and luxury you can most certainly expect from a Volvo, the new S60 is sure to be one incredible ride.
Stop by Volvo of San Antonio today to talk to our super-knowledgable, highly-trained team about getting you into the car of your dreams!
Volvo of San Antonio is a dealership that provides new and used cars for customers in Kirby, Leon Valley, Converse, Live Oak, Universal City, Schertz, New Braunfels, Seguin, San Marcos, Lockhart, and more.