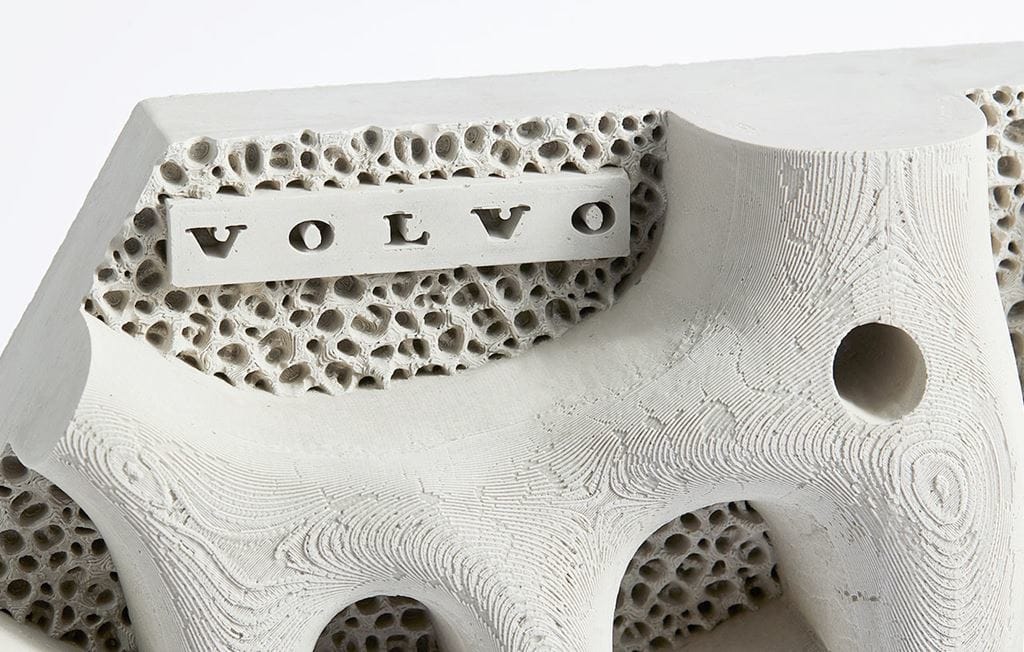 For over a decade The Volvo Ocean Race has been hosting waterfront clean-ups all over the world in an effort to reduce the amount of waste that is not only carelessly dumped into the ocean, but also clogs up beautiful shorelines and destroys natural habitats and their dependent wildlife. The beach clean-ups alone, however, are not enough to save our oceans and our planet; and thus, Volvo has crafted a solution like none other--the Living Seawall.
Made of concrete combined with 100% recycled plastic, Volvo's Living Seawall adds to the existing seawall in Australia while providing a new, sustainable habitat for filter-feeding marine life. The recycled plastic fibers increase the strength and durability of the concrete, while fifty tessellating tiles mimic the root structure of mangrove trees encouraging aquatic lifeforms to find their new homes. Molluscs, oysters, barnacles, and more will begin to colonize the Living Seawall, and for the next twenty years or more they will help clean the ocean against the daily effects of pollution and urbanization.
The Living Seawall is just a small part of Volvo's commitment to helping protect our planet--they also plan to remove all single-use plastics from all facilities by the end of 2019 and have fully committed to electrification of their vehicle lineup with a goal of having 1 million electric cars on the road by 2025. Volvo says, "Solving environmental problems requires radical and divergent thinking. To protect the environment, we need to re-think sustainability and challenge convention.That's what we're doing. That's who we are."
Click here to learn more about Volvo's Living Seawall.
Are you ready to support Volvo in their mission to preserve our planet? Check out our wide selection of hybrid and electrical vehicles now at Volvo of San Antonio! Just click here.
Volvo of San Antonio is a dealership that provides new and used cars for customers in Kirby, Leon Valley, Converse, Live Oak, Universal City, Schertz, New Braunfels, Seguin, San Marcos, Lockhart, and more.