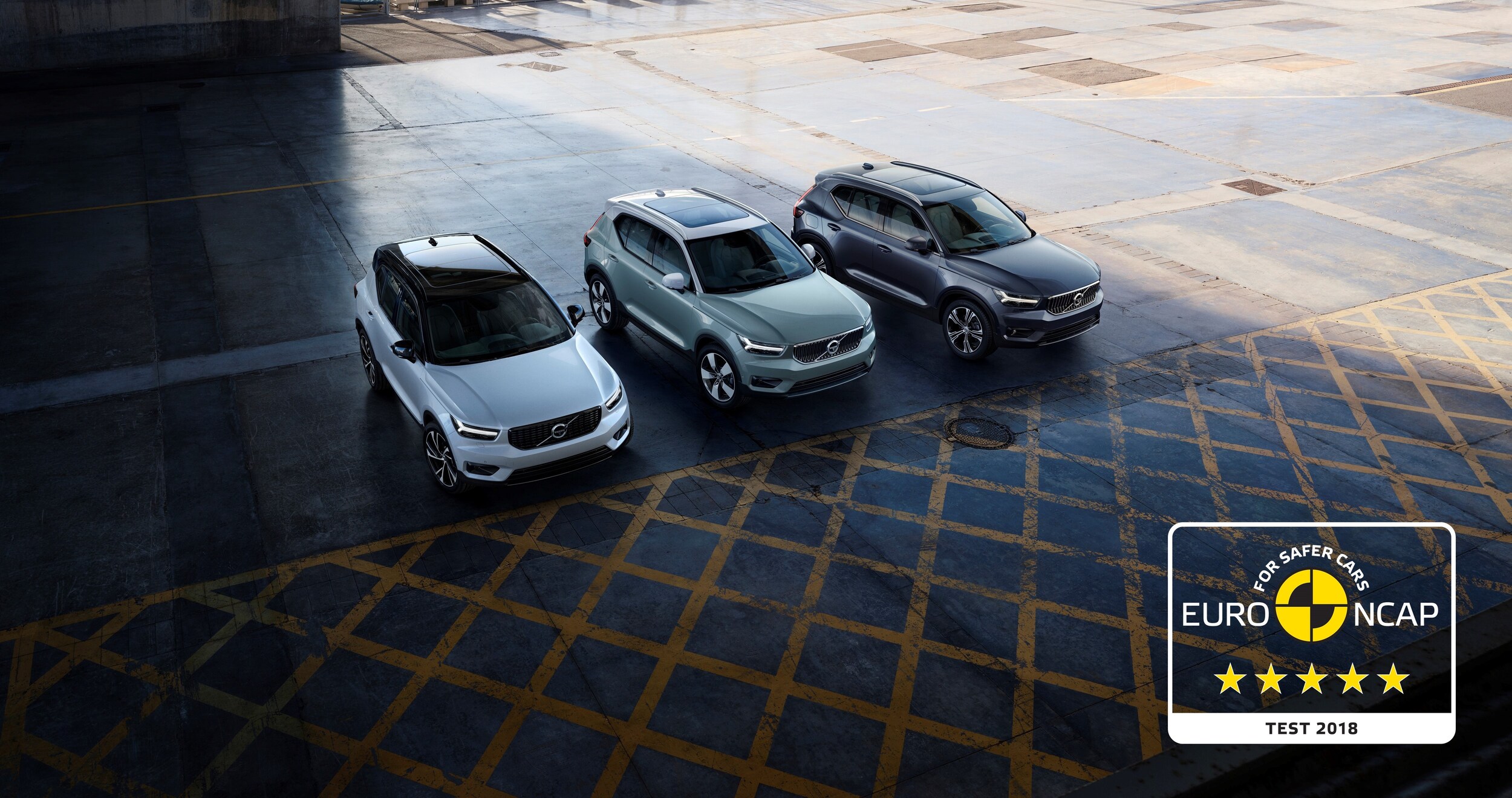 Recently named European Car of the Year, the Volvo XC40 is back at it again achieving yet another momentous accolade--top ratings and five stars in its 2018 Euro NCAP tests. By receiving such high marks, the XC40 joins the elite ranks of the XC60 and XC90 as being one of the safest cars on the road. This feat is even more spectacular due to the fact that the 2018 Euro NCAP testing saw an overhaul this year, becoming significantly more rigorous and demanding. Even with these new changes, however, the XC40 received the highest safety rank amongst all the cars tested under the new system, proving once more that driver safety is a priority for Volvo Cars.
Head of Volvo Cars Safety Center Malin Ekholm says of the Volvo XC40 , "[It] is one of the safest cars on the market...It comes standard with the largest offering of safety technology of any small SUVs, helping drivers detect and avoid collisions, remain safely in their lane and reduce the impact of accidentally running off the road." As of now, several different Volvo models have undergone the Euro NCAP testing, and each of them has received a five-star rating in their assessments. The ultimate blend of luxury, sophistication, and safety, Volvo Cars has been--and always will be--the best choice of auto.
Ready to see the magnificent selection of inventory available here at Volvo of San Antonio? Just click here now!