Volvo of San Antonio near San Marcos, Texas has a 2019 Volvo XC40 for sale.
Volvo has done it yet again, this time with the all new 2019 XC40 SUV. Featuring a bold, yet sporty design, the 2019 XC40 is extremely eye-catching to say the least, with its angled grille and unique take on Volvo's signature Thor's Hammer headlights. Fun and functional interiors juxtapose the strong, powerful exterior, making the 2019 Volvo XC40 one of a kind and an absolute necessity.
Click here to view our current inventory!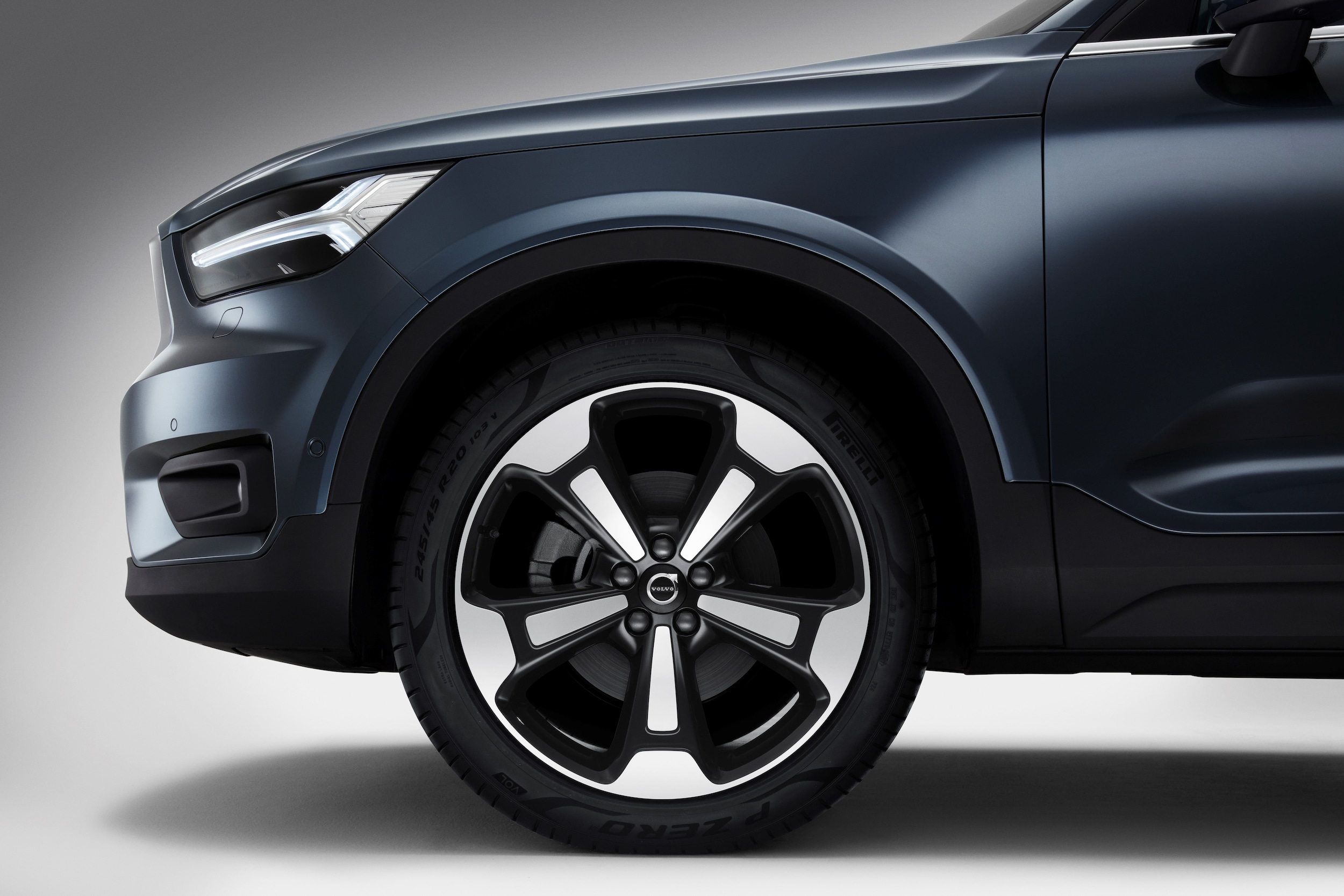 Technology: At the forefront of the 2019 Volvo XC40 lies the latest and greatest of automotive technology. The 9.9" Sensus Touchscreen grants access to Apple's CarPlay and Android Auto effortlessly with the press of a finger, while the 12.3" Digital Driver Display highlights important information directly in front of you, so you don't have to worry about reaching for your phone. Want to experience your music, and not just listen to it? The Harman Kardon Premium Sound audio upgrade includes 13 surround sound speakers, giving you a magical musical moment everytime you drive.
Performance: With all this technology and style is sure to come power, and the 2019 Volvo XC40 refuses to disappoint. The T5 engine boasts an impressive 248 horsepower and features an eight-speed Geartronic™ automatic transmission. The advanced All Wheel Drive system automatically adjusts the wheels to give you the best traction in all driving conditions--if a tire loses traction, for example, the power is taken from that tire and dispersed amongst the more sure-footed tires.
Design: Bringing it altogether in one beautiful automotive package, the design of the 2019 Volvo XC40 is simply exquisite and delightful. Sporty in style but sleek in shape, the 2019 XC40 doesn't sacrifice style for function. You can even make a bolder statement and choose the white roof option, as the white color subtly pops against the standard trims. Experiencing the world outside you isn't an issue either, as the Panoramic Moonroof allows all passengers the opportunity to look up--even those in the backseat.
The 2019 Volvo XC40 is one wicked sweet ride. Ready to take one home? We're ready to help you! Click here for directions! You're welcome by anytime.
Volvo of San Antonio is a dealership that provides new and used cars for customers in Kirby, Leon Valley, Converse, Live Oak, Austin, Dallas, Fort Worth, Arlington, Universal City, Schertz, New Braunfels, Seguin, Canyon Lake, Houston, San Marcos, Lockhart, and more.