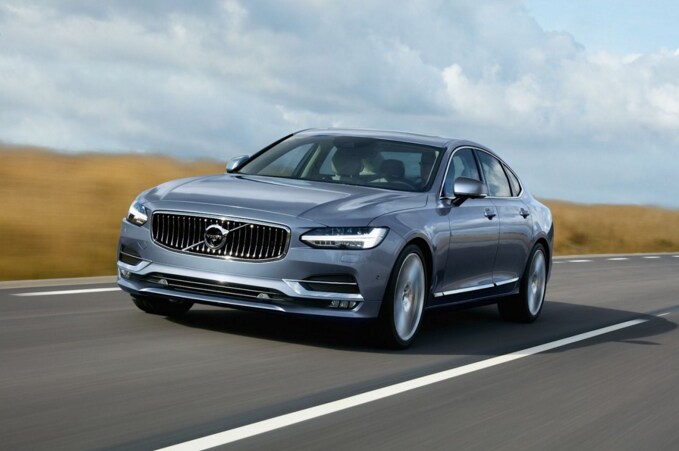 This has been in the works for many years now, but we can finally show off the greatest Volvo EVER built.
The 2017 Volvo S90, the company's new flagship sedan, was recently announced, much to the delight of the fan base, and it's gathering a ton of attention all across the globe, especially here in the United States where Volvos are becoming more and more popular.
Volvo of San Antonio, a Volvo dealer in San Antonio, is proud to present the 2017 Volvo S90 to our followers and customers. Reserve your 2017 Volvo S90 today!
Performance
The company has announced that the S90 comes with two different gas engines: the T5 and the T6. It also has a hybrid plug-in option, which produces 407 horsepower and has the ability to send the S90 from zero to 62 mph in just 5.2 seconds. It gives the vehicle an all-electric drive of over 30 miles.
Interior
The cabin is a sight to behold, with premium leather, glass buttons, open-pore wood and a well-lit interior. The dashboard comes with a world-class infotainment system contained in a tablet-like touch screen, which has the ability to navigate, connect to Wi-Fi, make your phone wireless, control the air inside the cabin and so much more.
Are you ready for one of the safest and most technologically advanced vehicles ever created? We are. Come see us and ask about the 2017 Volvo S90!
Contact our Volvo dealership
in San Antonio for more information. Are you looking for the 2016 Volvo XC90 in San Antonio? What about the 2016 Volvo S80 in San Antonio? Let us know.
Click here
for directions to our Volvo store. If you're looking for Volvo service in San Antonio or Volvo parts in San Antonio, give us a call.