The all-new XC90 has really stepped up with its updated 2016 model. But is it ready to compete against the best-of-the-best in its class, like the 2015 Mercedes-Benz GL-Class?
The answer: absolutely yes. 
In fact, it has become the best all-around vehicle in the class. We know that sounds biased, considering we're a Volvo dealership, but we can explain. 
1) Performance
While the fuel economy numbers are right about the same for both models, you're actually going to get more muscle with the XC90. Its standard trim XC90 produces an impressive 316 horsepower, while the least expensive Mercedes GL350 offers just 240. 
The 2016 Volvo XC90 is able to produce up to 26 miles per gallon, and 316 horsepower at the same time. Not many SUVs can do that, or even any kind of vehicle.
2) Price
You can purchase the 2016 Volvo XC90's least expensive trim for under $50,000. Its starting MSRP price is just $48,900. The 2015 Mercedes-Benz GL-Class, however, is a bit pricy. The GL350 standard model has a MSRP price of $63,600. That's nearly a $15,000 difference. 
That's not to say the XC90 doesn't offer less luxury features and technology. For example, it comes equipped with the most advanced infotainment system in its class, which lives in the XC90's huge touchscreen on the dashboard. You'll have the world at your fingertips at all times.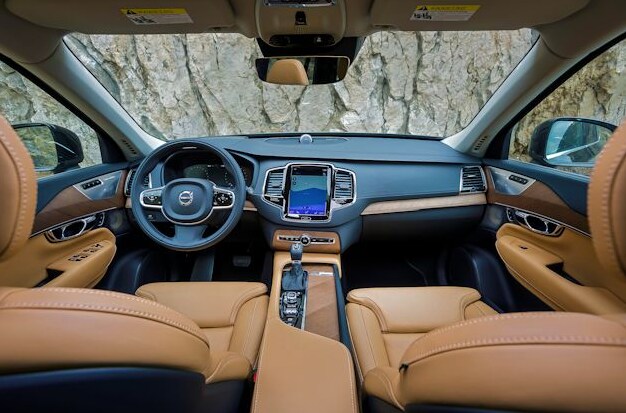 3) Safety
Both Volvo and Mercedes-Benz are well-known in the industry for building the safest cars in the world, but in this case, the 2016 Volvo XC90 reigns supreme. It has been deemed possibly the safest SUV ever built, and one of the reasons for that is because it has the ability to stop by itself.
It comes with Cyclist Detection, Pedestrian Detection and Braking in Intersection, all of which constantly monitor your surroundings and if you aren't slowing down, the vehicle will safely stop for you when it senses danger. 
In summary, above everything else you want a car that you can depend on. The 2016 Volvo XC90 will give you that better than any other vehicle in the class, including the 2015 Mercedes-Benz GL-Class.
The revolution is starting, and the team here at Volvo of San Antonio, the number one Volvo dealership in San Antonio, is proud to carry the all-new XC90. Please give us a call or come up to the dealership if you're ready to take the next step. We'd love to assist you!
Contact us
for more information. We are a new and used Volvo dealer in San Antonio that can provide you with anything you need. Please don' hesitate to reach out to us. 
Click here for directions to our Volvo store in San Antonio.
Shop for the 2016 Volvo XC90 for sale in San Antonio by clicking here.
Volvo of San Antonio
is proud to serve the San Antonio community, as well as customers in Laredo, Boerne, McAllen, Corpus Christi, Austin, Kirby, Leon Valley, Converse, Live Oak, Universal City, Schertz, New Braunfels, Pleasanton, Seguin, Canyon Lake, Hondo, San Marcos, Kyle, Kerrville, and Lockhart, Texas.